Cheapest Cities in Europe
CHEAP PLACES TO VISIT IN EUROPE
Whether you're backpacking around Europe or looking for a cheap and cheerful city to spend a weekend in, we've got you covered. We put together some of the cheapest places you can travel to in Europe.  For those adventurous souls from all over the world, backpacking across Europe really is the stuff dreams are made of and can put a lot of pressure on the wallet. True if you visit the most popular cities like Paris and Rome, they will make a big dent in your travel expenses, but if you head towards the east you're guaranteed to find European cities that are cheap and cheerful.
1

. Budapest, Hungary
Budapest is definitely a dream destination for backpackers across Europe, this city has heaps of history, buzzing nightlight, amazing food, and great hostels, all while remaining extremely affordable. You can't blame people for loving this city so much, and many tourists flock here throughout the year for the simple reason that it is one of Europe's cheapest cities! Not only is it cheap, the sights here are something else. The City of Spas has plenty of thermal baths (all with natural healing properties), Buda Castle, gazing out of the lookout towers of Fisherman's Bastion and all the goulash you can stomach!
2

. Krakow, Poland
Get ready for an adventure around Krakow, the second cheapest city in Europe featuring on our list. Head to the massive medieval square in the Old Town and be wowed by the stunning architecture surrounding you. Visit Kazimierz, the famous Jewish Quarter where you can spend the day or evening bar-hopping around eclectic bars. Thanks to the cheap alcohol, Krakow has become one of the best cities to visit for the nightlife alone. Another good thing about Krakow is that all the main sights are within walking distance of the Old Town!
3

. Ljubljana, Slovenia
Not only is Ljubljana one of the many hidden gems in Europe, it's another one of Europe's cheapest cities! An extremely livable city that's budget-friendly, what more could you possibly want? Now, before you visit remember that it has 50,000 university students, which is why there are plenty of budget-friendly bars and restaurants throughout the city. If you visit Ljubljana, you cannot leave without visiting the beautiful and picturesque Lake Bled.
4

. Bratislava, Slovakia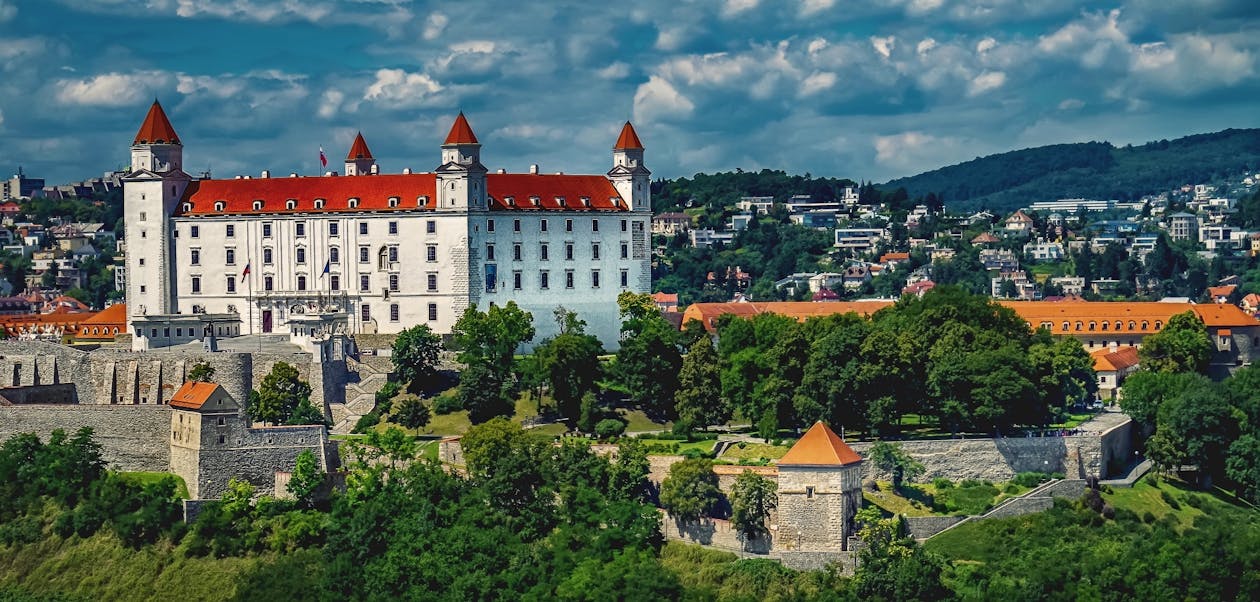 Coming in at number four is Bratislava, another one of the cheapest cities in Europe, but not only that, it is probably one of the cheapest cities to travel to in Europe as it's only a stone's throw from Vienna and Budapest! This dinky city in size is satisfying as you have the sense that everything can be discovered in a few days, see all the important sights and get a real feel for the place without the lingering doubt that you have maybe missed something secret or spectacular.
5

. Bruges, Belgium
Visit this quiet little city that has a lot to offer its visitors. This charming, antique sort of town has preserved its medieval charm of centuries past. While the only industry is tourism here, meaning food and drink is slightly more expensive than you would think, but Belgian beer is cheap and so is the accommodation! It may not be the cheapest of cheap cities in Europe, but it is definitely less pricey than the rest of those western Europe cities.
Looking for places off the beaten track? Check out this blog! 
6

. Porto, Portugal 
Avoid the bustling capital city of Lisbon and head to another of the cheapest places to travel to on this side of Europe. Porto is exceptional, in more ways than one. It has all the charms of towns which happily cohabit with their river. The architecture, landscapes and magnificent bridges here are second to none. Why not visit on a city break, or a long break, whatever you decide.
7

.

Transylvania, Romania 
Transylvania is probably one of the most popular cities in Romania, and of course for a good reason. Not only is it another one of the cheapest cities you can visit in Europe, it has a little bit of something for everyone, There are amazing medieval sights, great local culture, and traditions waiting to be discovered. Enjoy the slower pace of life in traditional villages, or seek adventure in the surrounding mountains.
8. Saint Petersburg, Russia 
Avoid Moscow, the capital city of Russia by all costs if you're on a budget as it's one of the more expensive cities in European Russia. Instead, visit Saint Petersburg, the city intended from the start to be a display of Imperial Russia's growing status in the world. This city oozes elegance and splendor, a host of European architects were employed to add marvelous cathedrals and palaces to the city's layout. These combined with the maze of canals and over 300 bridges cause the city to have a distinctly European feel.  So, if you're looking to visit Russa, St Petersburg is definitely the cheapest place to travel to out of these 2 cities Europe. 
9. Tallinn, Estonia
Out of all the cities in the Baltic region, Tallinn is the most expensive, but this doesn't mean it isn't a budget-friendly destination, The most beautiful city in the region lies within close proximity to Finland, which is a place where they come to party for cheap. The capital is a historic center rich in medieval and recent history. All of the colourful past can be seen in the streets of Tallinn.
10. Zagreb, Croatia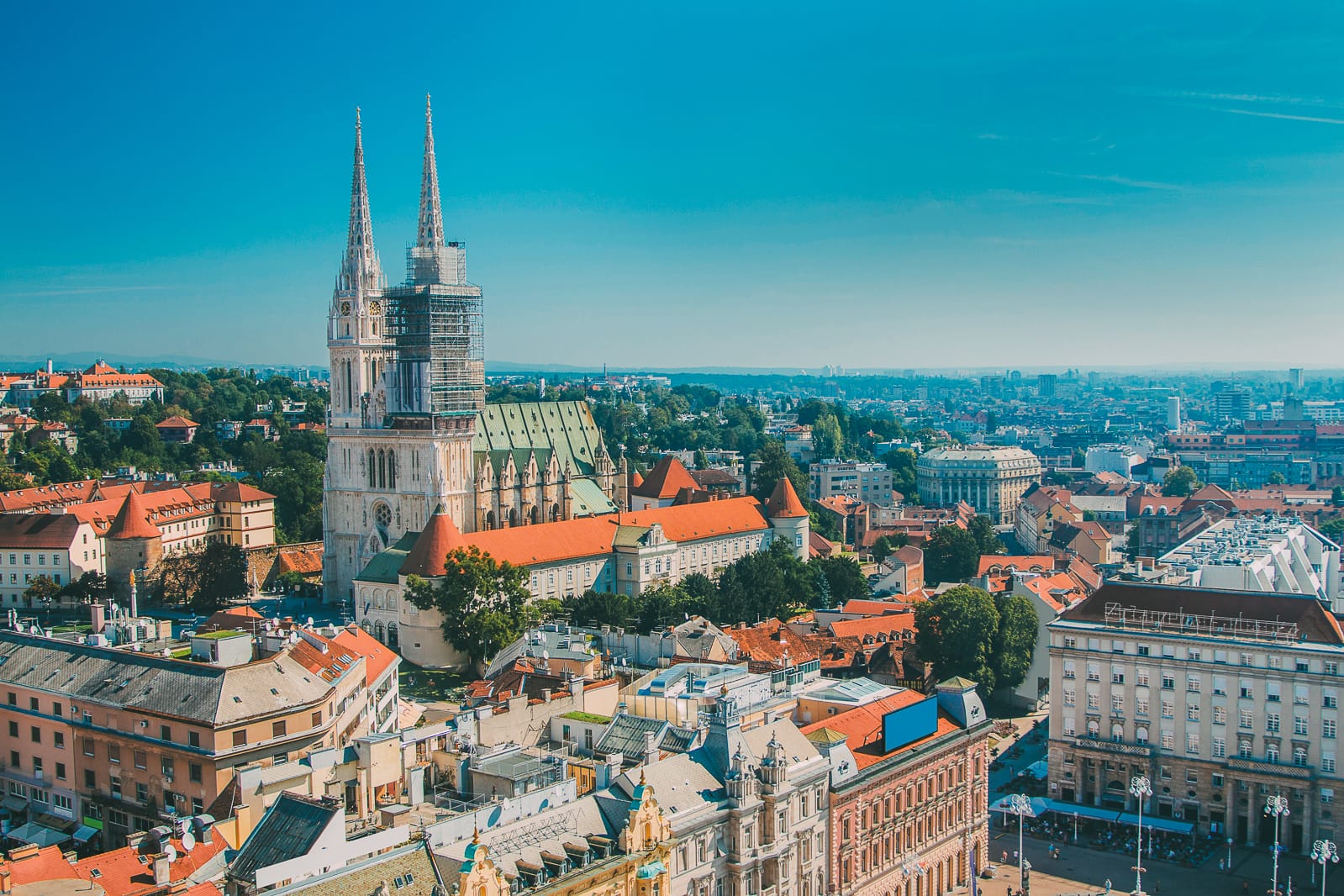 The final city on our cheapest cities to travel to in Europe list is Zagreb, as you may know, Croatia is becoming one of the most popular countries in Europe whether this is for the beautiful islands or for a Game of Thrones experience. For that reason, the prices have started to rise in the common tourist spots (as any cities prices would). Zagreb is a compact city, filled with food, festivals, and culture. It offers a sophisticated European city break with an added spark of Balkan energy. An added bonus is that it can offer you all of this, without the stifling crowds.
If you're looking for a cheap and budget-friendly city break, why not visit one of the above cities? Better yet, you could make some of them a stop on your interrailing adventure, you can submit a custom request or find some of the above cities included in our predesigned packages!